Paintless Dent Repair Companies beyond the Infancy State isn't tenable or a wise investment in the retail market.


The hard truth about trying to expand your small dent repair company and services. The natural progression of a technician in the infancy stages is to add players to reach a larger area of operations.The truth is, that there is a very good reason that most auto dent and ding operations never leave the infancy or adolescence stages. It's like trying to capture lightning in a bottle. Unlike other types of services or duplicatable services, the idea that mobile Paintless Dent Repair can be controlled, contained, and managed outside of the commercial realm may be a fallacy of the highest order. Wasting resources, time, and more importantly, growth in the areas that should be given priority, for future financial freedom. That is, assuming the "first mover's" goal in this whole endeavor is financial freedom.
Read More…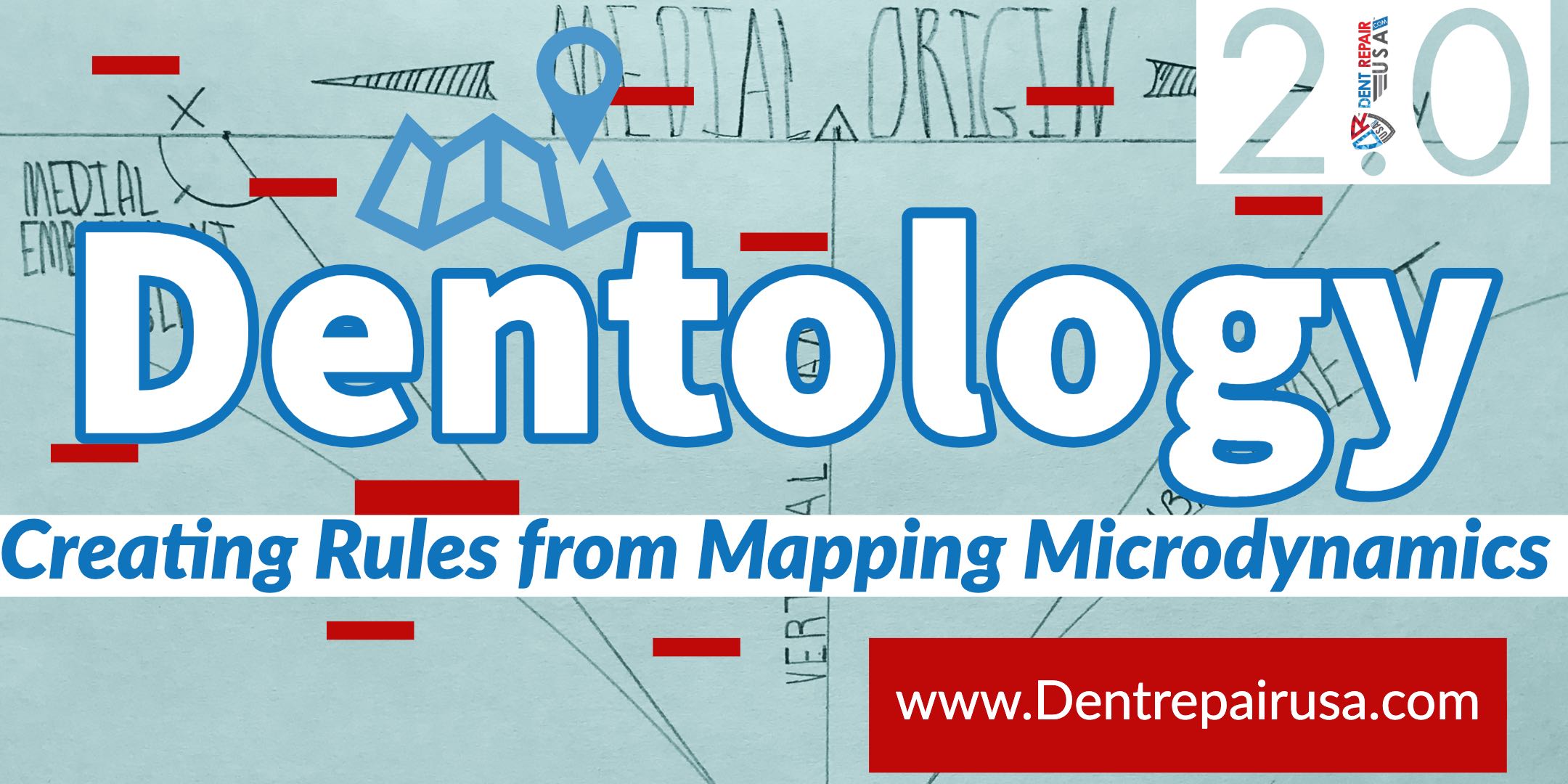 What is Dentology?

Dentology is a scientific method of removing dents from the painted surface of a vehicle. It is a branch within the auto body industry, with the goal of bringing a vehicle back to its original state using paintless dent repair tools and theories. Auto Dent Repair, saves bodywork time, lowers repair costs, and preserves the original paint of the vehicle, which is extremely valuable since the advent of CarFax and how auto body procedures have negative impacts on the price of a vehicle. It primarily deals with the removal of minor and major noticeable pressure blemishes or upward bracing pushes to the metal of a vehicle's surface: you would typically identify these in unsightly hail dents, door dings, creases, or other movements that disrupt the original version of a vehicle outer shell.

These are truths that are set in the heart of every dent. Just like music theory uses scales, auto body paintless dent technician's use dentology.
Read More…